Web Developer Knowledge E-Book | 20% Discount
Are You A Beginner Web Developer?
You don't know how to improve as a developer?
You have no idea what resources to use?
You want to build an audience on Twitter?
You are looking for a clear roadmap to follow?
You want to learn more about programming?
You want to build an audience on Twitter?
I've been there. That's how I know my Web Developer Knowledge can get you ahead too.
Prepare to get access to everything I learned as a web developer and content creator.
What Do You Get?
1. eBook
Inside the Web Developer Knowledge you'll find:
How to improve as a web developer
A complete web developer roadmap with free resources
7 ways to become a better developers
Free resources that can help you learn HTML, CSS, and JavaScript
Actionable tips that will make your life easier as a beginner developer
The HTML and CSS concepts you need to know so you don't learn useless stuff
How to start building your projects
5 habits you should adopt early on
3 Valuables advice I got from a senior developer
How to escape tutorial hell
Websites that will make your life easier as a developer
Project ideas you can build as a beginner
How to handle impostor syndrome
Everything I know about learning how to code
10 GitHub repos I use almost every week
How to stay focused when working or learning
Websites with free assets for developers
Communities of developers you can join and how to do that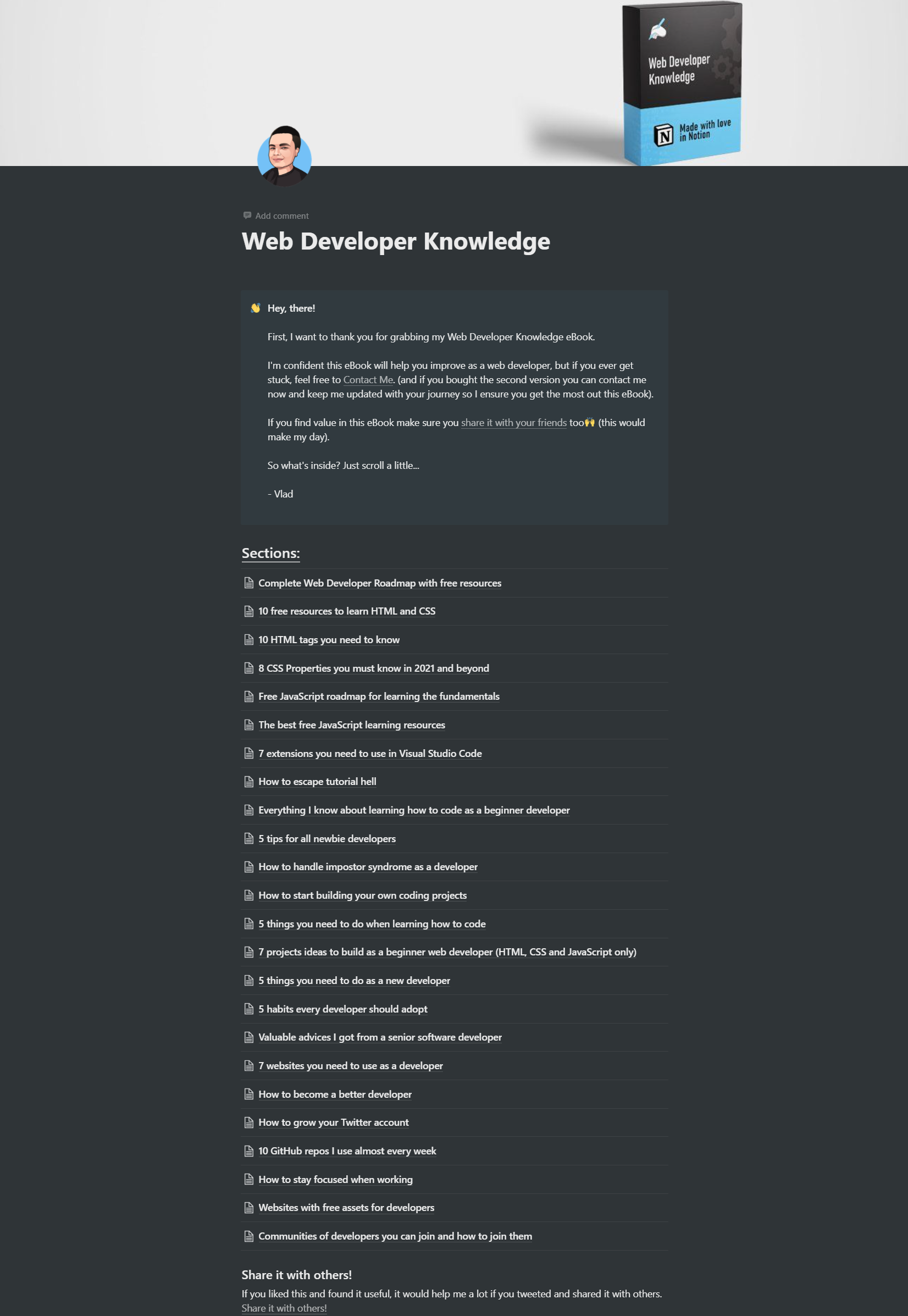 Each section is easy to digest and contains no fluff.
2. eBook + 1 on 1 support from me
For this version, you'll get everything inside the eBook + 1 on 1 support on Twitter from me while you read the eBook.
What does "1 on 1 support" mean?
As soon as you start reading the eBook send me a DM on Twitter (otherwise I'll send you one) and keep me updated with your journey. This way I ensure that you get the most out of the eBook. If you'll need any help or have any questions while going over the eBook I'll spend the time to make everything clear for you.
Gumroad Discount Code: cvot9dm
What are others saying about the Web Developer Knowledge?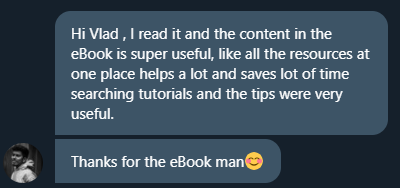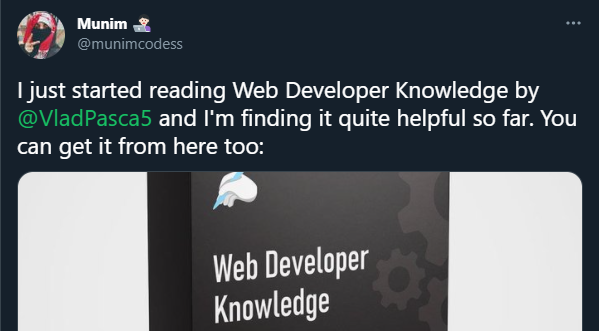 Apply
Your application has been successfully submitted.